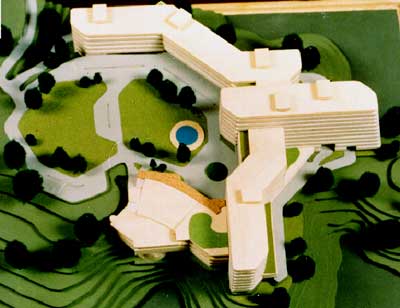 SECRETARIAT COMPLEX AT KHATLA, MIZORAM
- Consultancy project under PWD, Govt. of Mizoram
Narrative Description :
The complex consists of space for Chief Minister's Secretariat, Cabinet Ministers, Ministers of State, Chief Secretary and his personal branch, Commissioners, Secretaries, Joint Secretaries, Dy. Secretaries, under Secretaries, other Officers, different departments of the Secretariat and anciliary facilities.
Duration : 1989-91.
Status : Phase-I (Survey work and schematic drawings) completed. Unfortunately the project was held up due to non-availability of the approach road to the site from Assam Rifle Authority, Ministry of Home Affairs.