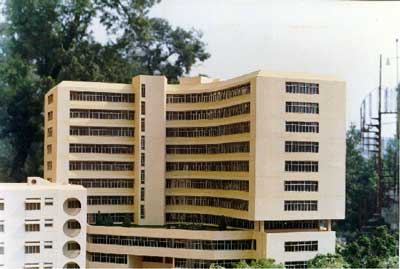 NAGALAND HOUSE COMPLEX, KOLKATA
A turnkey project under Development Authority of Nagaland.
Location : 11 & 13, Shakespeare Sarani, Kolkata - 700071
Narrative Description of the Project :
A Commercial-cum-Guest House Complex, comprise of an 11 storied office building of 12764 M2, a 4 storied Nursing Home of 832 M2, a 6 storied VIP Guest House of Govt. of Nagaland, a 3 storied office building of Govt. of Nagaland and a 4 storied staff Qtr. of Govt. of Nagaland.
Starting date : 1979
Date of completion : September 1984 (Phase I)
May 1988 (Phase II)